Nothing can top the thrill adventure and magic that you get in a safari tour in Tanzania. If you are the one who is fascinated by the lust of nature and beauty of wildlife then this Tanzania safari is surely going to be an experience that you are going to cherish all throughout your life.
Africa is in itself a continent that does not let anyone who visits it return free handed. Rolling hills, lust green fields and an amazing pack of rare wildlife, that is what makes this continent exceptional. There is not one traveler who does not wish to visit Africa.
Speaking about Tanzania, this east African country is marked by expansive plains and a repertoire of wild animals that is a spectrum to see. Not only indigenous species but Tanzania is home to a large number of wild animals who migrate to this place every year and attracts the attention of tourists from all throughout the world. A well planned safari in Tanzania will let you explore Tanzania in its authentic form and make your tour worth remembering.
Safari Hub has skillfully organized Tanzania safari tours which have the main focus on giving you the complete taste of Tanzania in the best possible price and time.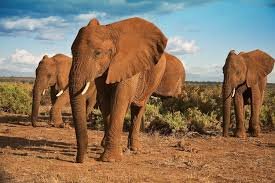 Safari hub has become famous among travelers because of quite a number of reasons.
• Safari hub has a complete knowledge of Tanzania. How to give the best possible views and experience to the travellers is an art that is mastered carefully by the professionals of safari hub.
• The travel guides and staff are going to expose you to the true colours of Tanzania. They are going to give you a complete picture of the art, culture, and people of Tanzania. The wild animals, their lifestyles and all such other details makes the travellers amazed.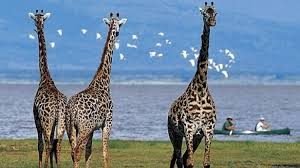 • At safari hub, you are taken to the best destinations in Tanzania. It is aimed at giving the tourists the best safari in Tanzania.
• Safari hub values your money. It is targeted to elevate the face of Africa's tourism at an international platform.
Tanzania Lodge Safari Package
One of the best known Tanzania safari packages that is provided by Safari hub is Best of Tanzania Lodge Safari. It is a tour spanning a time of 7 days. In these seven days you will assuredly have the best adventures. The tour is not very clumsily planned and provides enough of rest bouts within travels.
• The advent of the safari is with a 2 hours drive that leads to Tarangire national park. The nearest city is Arusha. The Tarangire River crosses this national park. This national park is very popular for it's high density population of elephants and baobab trees.. It is also home to zebras, wild buffaloes, waterbucks, giraffes and wild baboons. There are many conservation projects that are operating in this national park. The Tarangire River also supports a large aquatic ecosystem. The landscape comprises of ridges, river valleys and swamps. The safari board is going to give you a grand view of the animals from a very close shot. The same day towards the late evening it is estimated to have a departure to Lake Burunge and spend the night close to the nature at your own personal tents.
• The next day after breakfast you will again rock the roads of Tanzania to reach the Manyara National park. The key attraction of this place is a soda lake that emerges mainly in the wet season.
Among the spectacular wildlife that inhabits this place are the flamingos . If you are lucky enough you can spot upto 100 species of birds. Animals including blue monkeys, masai giraffes and impalas are easily seen. After an overwhelming day you will spend the night at a luxurious lodge at manyara with delicious dinner.
• The next day you will thrive your way to the magnificent Serengeti National Park. It is known for it's annual migration of a large number of wild beasts.
Tourists all over the world want to visit Serengeti national park at least once in their lifetimes to have a look at the noteworthy lion species here. Serengeti is marked as one of the richest biodiversity hotspots and is residence to African leopard, African black rhino and also Nile crocodiles . Your safari is going to show you reclusive predations in this region. Thrill and wonder is going to take you aback. A safari is incomplete without campfires. You will get the scope for that also. After spending the entire day at Serengeti national park there will be halt at Kati Kati . This will be accompanied by dinner.
• From Serengeti you will head towards another enormous natural site. Tanzania is blessed to have geographically exceptional landscapes to create a view worth watching for tourist. And the major one among these is the Ngorongoro Conservation Area. The main attraction of the site is the presence of the World's largest inactive intact and unfilled volcanic caldera.
The crater was formed when the large volcano in the area exploded and collapsed on itself. You will be heading towards Ngorongoro farm area in Karatu next to viewing the crater. This farm area basically is a 500 acre coffee farm nestle in a beautiful woodland area. The chief tourist activity here is the guided walk around the coffee plantations and getting live demonstrations of coffee roasting. The cottage has in itself an engrossing atmosphere. The night is to be spent here in the beautiful ambience amongst nature's most beautiful creations.
• Ngorongoro conservation area is so vivid and widely spread that it is practically impossible to get hold of every sight in one day. So the tour is deemed to devote another day for specifically exploring the wildlife of Ngorongoro conservation area.
The next day after breakfast at the farm house cottage in Karatu, once again the safari is going to head towards the Ngorongoro conservation area that has been long declared a heritage site. To pen down regarding the wildlife population in Ngorongoro, there are about 25000 large animals mostly ungulates that inhabit this place. The densest populations of lions are supposed to be found here. There are also present a number of species of wild dogs, giraffes, hippopotamus , zebras and gazelles and many others. This Ngorongoro area is wisely concluded as a natural enclosure for a wild variety of wildlife. Safari hub not only provides you with an extensive tour of the place but also arranges for a lunch picnic amidst the caldera. After all these breath-taking experiences you will return to the Ngorongoro farm house cottage to have another night stay.
• It's time to complete the circle. After being in lapse of nature for about 7 days and having unlimited fun and adventure you will return to Arusha that is from where you started your journey. You will be dropped at the airport with all care by the safari hub professionals. This marks the end of our tour.
There is so much to see observe and relish during Tanzania tours. Nature has gifted this land with all her blessings. Away from the hustle and bustle of normal daily life you will find complete relaxation in the wide open arms of nature. For wildlife lovers this is heaven on earth. From seeing the lions roar to the hippopotamus drink water just at a stone throw distance is indeed special. Tanzania is the hub of biodiversity. You will explore a completely different domain of life. To see the cheetah run just through your side waiting to catch it's prey is spectacular. Because the safaris in Tanzania are meant for viewing natural objects be it landscape or wildlife therefore seasonal variations hold a very important place in these safaris. Tanzania safaris tours are extremely pleasing because there is not much atrocities in the terrains as well as weather. From mountains in Kilimanjaro to beaches in Zanzibar; from fields in Serengeti to caldera in Ngorongoro; from preying leopards to strolling gazelles. It seems that you can have a complete picture of nature once you can visit Tanzania. Even not only wildlife, the people of Tanzania, the way they live, their cultures taboos and lifestyles is indeed a thing of beauty. The coexistence of wild animals and people and the kind of interdependent ecosystems that have been laid down has long held interest and curiosity for Tanzania tours.
Best Time for visiting Tanzania Safari

Accordingly there are different seasons in Tanzanian tours. The best time for visiting Tanzania is from June to October. All the national parks are flooded with exquisite wildlife collections at their peak. You can get beautiful panoramic scenes of wildlife creatures during this time. This is the phase of craze for Tanzanian tours and safaris because at this time the money that you invest and the views you get to see against it is completely worth it. July to march is the time when northern circuit parks have a lot of visitors. March April and May are not very pleasant times to visit the place because it is peak of wet season and also many lodges close down during this time. June and July are the best times to see wild beast migrations. During these times it is easier to spot the animals and that is what attracts most of the tourists to Tanzania during the specific time of the year. If you want to see the proper Predator Prey interaction in Serengeti then January to February is the perfect time. During this time the flora and fauna of the place is also well bloomed and not much of the people visit during this time because it is the dry season so if you are one of those who wants to avoid the crowd in the place and visit the place in peaceful serenity then probably you would like to visit the place in this time.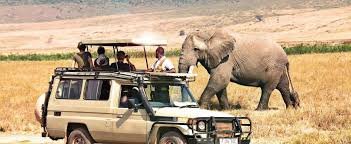 March to may is when the wet season is at its best and many types of migratory birds can be spotted during this time. Tanzania is so overwhelmed with its wildlife and birds and all the kinds of different Flora that anytime of the year you approach Tanzania you can see different shade of nature. The thing is that what you want to see will determine the specific time that is best suited for you like if you are an Ornithologist and you want to see something regarding the birds then it will be a specific time of the year which is very well suited for you. If you want to see the migration and the breeding of the animals then some other time will be perfectly suited for you . At the same time if you want to see Tanzania in its complete shade then you have to go at the peak hour when most of the tourist from across the world comes to Tanzania. The natural landscape and the beauty of natural elements is unduly all the same throughout the year with different colors to show.
Floras to explore in Tanzania
Along with wild animals there are also lots of floras to explore in Tanzania. Many wild shrubs and bushes are seen. Large plantations of coffee and other crops are cultivated also. The insect population of not only Tanzania but the entire of Africa are famous. So you need to be aware of them. Also the temperature fluctuations between day and night are notable. So you need to carry warm clothes to protect yourself.
Till now we were talking about the most popular tourist spots of Tanzanian tours that is concentrated in the Northern parts of Tanzania and hence it is called the Northern circuit safari. But other than this Northern circuit Safari there are also to other zones which are popular tourist destinations in Tanzania and Safari hub also has provisions for visit to these areas as well. These are well known as western circuit safari and southern circuit safari respectively.
Western Circuit Safari
• In the western circuit Tanzanian safari there are two principal spots which attract tourists. These are the Katavi National park and the Zanzibar beaches. The cost of the Safari here that is in the Western circuit Tanzania is a little bit more than the northern circuit the reason being that due to the less number of spots available very few people often take the interest to come here and as a result of which the cost per person increases.
• Katavi National Park is the third largest park in Tanzania but the number of visitors that it attracts is minimal. The important animals include elephants, giraffes. The reduction in the number of potential tourists to visit this place every year can be attributed to the reduced population of the animals here the cause of which could be illegal poaching and hunting. Very few Safari tours are conducted here
• Zanzibar is the other spot to visit in the western circuit Tanzanian safari tours. This is an island that is enriched in various aspects. The beaches here are amazing and symmetrically lined by palms. The mixed cultures of people here make it a melting pot. A number of frolic activities related to the surrounding ocean is also a popular attraction.
Southern Circuit Safari
Regarding the southern circuit Tanzanian safari, the special characteristic feature is that you can enjoy the wilderness of Africa in a peaceful way. There is no crowd in these Tanzanian safaris but you can catch real glimpses of wildlife here. No major migration is seen but fierce wild races are going to be your heartthrob.
The two major parks included here are:
• Seleous Game Reserve where most of the reserve is set aside for game hunting through a number of privately leased hunting concessions. Specific zones are designated for special wildlife photographers.
• Ruaha national Park is one of the largest national parks in Tanzania with multiple gaming reserves to explore the landscape properly. It derives its name from the river that flows through it.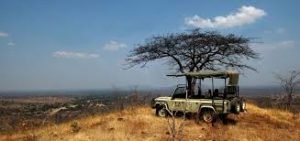 You can reach this National Park via road Safari or you can also access it by travelling through airstrips. It is perfect for a weekend Safari and is surely will give you an insight into the Wild life of Tanzania. Though it is not much popular as the other Northern Circuit National Parks.
Safari hub has an entire bouquet of best Tanzania safari tours to let you explore Tanzania and its beauty in real essence. One of the very popular packages that have been the favorite of the tourists has already been described. This is the Best of Tanzanian Lodge Safari.
In addition to it, we also offer other interesting packages like:
• Tanzania and Kenya highlights lodge safari of 10 days: – This safari will take you through the highlights of Tanzania and Kenya. All the hotspots of Tanzania will be covered first including Tarangire, Manyara, and Serengeti. From there you will cross borders to land in Kenya where you will see the Masai Mara, Lake Nakuru and end your tour in Nairobi.
• Chimpanzee trail safari in Tanzania of 8 days where you spend quality time in vicinity of Mahale chimps and can observe their life and behaviour very closely. Among the wild creatures that come to our mind when we speak of Africa are chimpanzees. And safari hub specially highlights the association of chimps with wildness of Africa through this tour.
• Essence of Tanzania of 6 days. Resembling its name this popular Tanzanian safari tour is going to show you all the hotspots of Tanzania especially the Northern circuit parks.
• Simba safari Tanzania of 8 days. African safari Tanzania is incomplete without the forest king. In this safari you are going to closely see the gaming of lions. You will be able to travel across areas having greatest density of lion populations. This safari is conducted with a small bunch of visitors at a time.
• Tanzania secrets lodge safari of 4 days. The highlight of this safari is to elaborate the most important aspect of Tanzania's tourism that is wildlife. You will be able to see elephants just passing by your safari, or the leopards on trees waiting for their prey. This safari mostly takes the travellers to the northern circuit parks.
Over the years safari hub has been providing the clients with cherishable experiences. The clients from across the globe have helped to make the safaris better day by day. Safari hub take pride in the enormous natural wealth that Africa possesses and feel honoured to let all others know about it by expansive descriptions of what to do in Tanzania .once you decide to explore Tanzania or any other part of Africa with safari hub, you can leave all the ensuing worries away from yourselves .Experience together with premium quality service has helped to organize the best safari tours. At every destination it is tried to provide the best quality and most lavish accommodations possible. From food to relaxation services, clients are provided with all luxurious elements. Safari hub believes that when you start to explore the wild terrains with them you will have the most adventurous, thrilling experience in your lifetimes. The way you will have a sneak peak at nature's secrets and know about them will be unmatched. Safaris through the vast rough and rugged roads will bring you closer to nature. For the days that you will be on your tour you will enjoy the peace and serenity in the lapse of nature. The guides who are going to be with you will broadcast the complete details of each and every place, animal in all their histories in the most satisfying way. They are expert in knowledge about every corner of Tanzania and all its residents that is humans and animals alike.
Safari hub takes complete responsibility of their tourists and in the package fees that is charged all essential ammenites like park entry fees, meals, drinking water, accommodations, medical facilities and guide charges are included
However safari hub package fees does not include any flight charges, charges for accomodations before commencement or after end of tour, or any international transfer charges or additional taxes and VATs.